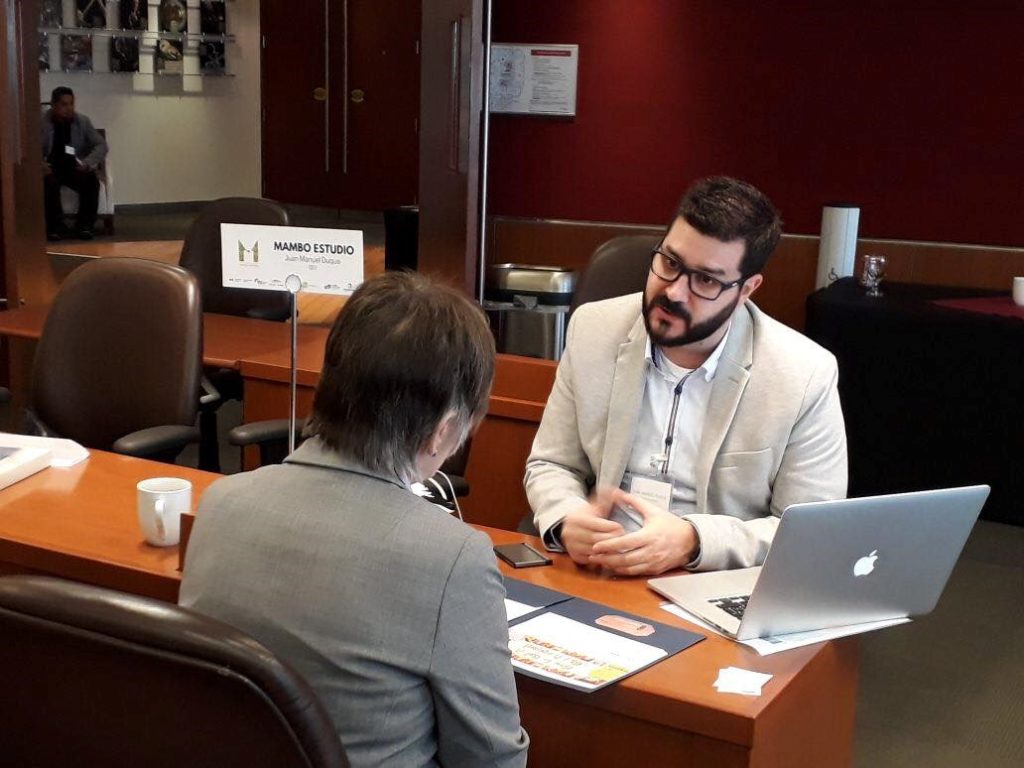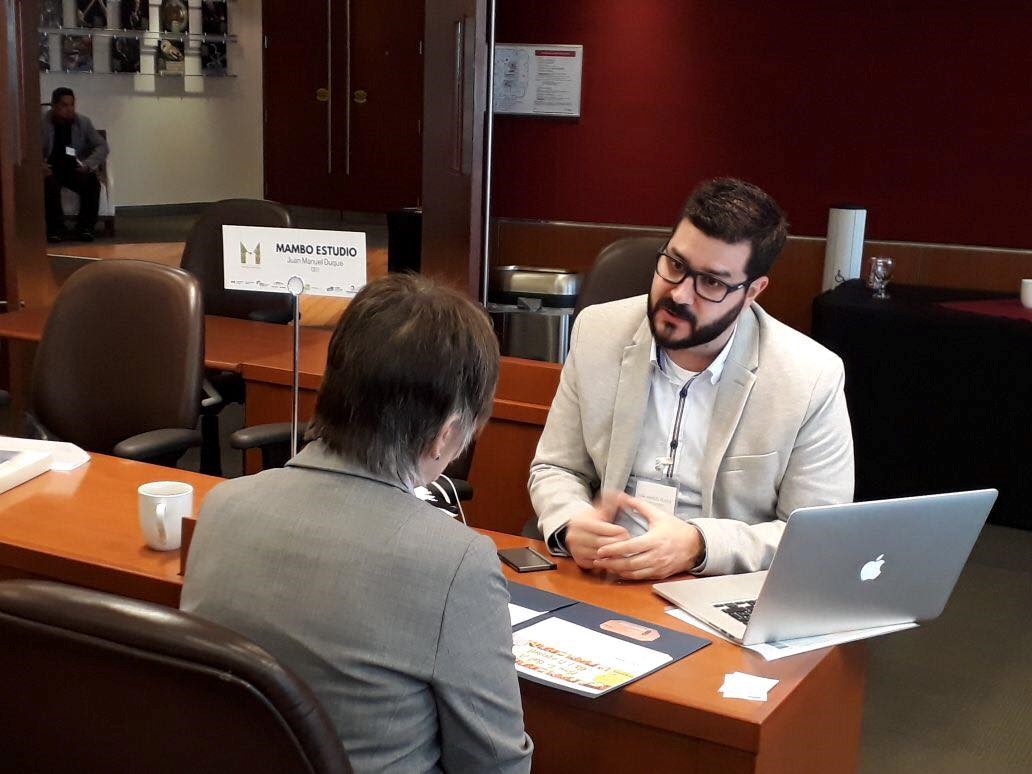 Juan Manuel Duque is the CEO of Mambo studios which has been exporting services out of Colombia for the last 7 years. Mambo studios is a creative service that creates and produces advertising for corporations including animations, videos, graphics, motion graphics and innovative services.
Like many places in the world, Colombia underwent lock down procedures to reduce the spread of the COVID-19 virus.  While this presented itself as a challenge for many SMEs, Mambo Studios have been fortunate enough to continue business. "It's one of the benefits of being a service provider that works mainly online. The lock down has to some extent affected our clientele in Colombia, however overseas we still have work from the United States, Canada and Puerto Rico".
"Prior to the lock down we had clients mainly from the United States and Panama, we always wanted to tap into other international markets and Canada seemed like a great opportunity. Through ProColombia Mambo studios was introduced to TFO Canada and the Gateway to Trade program in 2018. Through this program we received training sessions in Colombia about the Canadian market and client base. From there on, out of the 40 companies that attended the training, we were one of 14 to be selected to come to Toronto to attend B2B meetings and meet potential clients. This was a great opportunity because we had scouted out a production company called Double Barrel that fit the profile of services we offer. Through TFO Canada we managed to arrange meetings with them and from there Double Barrel became a partner.  The second part of the program was bringing Canadian buyers to Colombia, when Double Barrel came to Colombia, we brought them to Cali to visit our offices and signed an MoU".  "Since signing our MoU, we've worked together on projects for multiple clients, including Deloitte & the Department of Defence".
Colombia is known for its service industry, but what sets Mambo studios apart from everyone is their ability to fill in the "cultural gap". "At Mambo studios we are able to relate culturally with the markets we work with. We understand the cultural values that each country has which allows us to adapt our content and understand of what will and won't work for clients when we make proposals. There is a lot of companies that provides services like ours but 7 years of learning and understanding the cultures and countries we work with has really set us apart from our competitors".
During these times, many businesses have suffered losses. However, E-commerce has proven to be a powerful tool for some. Here are some Mambo Studio's tips for companies that aren't able to go back to their offices or work at full capacity:
Ideally try to produce content that does not involve moving people. An example is If you must do trainings make animated training materials, they are easy to share and distribute and can be accessible for everyone.
Start exploring animated content (it's very relevant right now) and moving things online. You can sell yourself or your services online through a website, you can make a video at home or create animations about your products or services, this way you can reach far bigger audience from all corners of the world.
Using a video to explain what you are selling allows you to have a good online presence.
If you can afford it try creating a Virtual Reality or an Augmented reality experience. Virtual reality is good for people in the environment or tourism sectors where you can create virtual experiences for the services you offer. Augmented reality is good for people who sell products an example is using the Nike App to see what a shoe will look like on you. Using these types of online tools will help exporters bring a different experience to everyone.
"Overall, my hope for the future is that Mambo studios is to create more partnerships in different parts of the world. We want to create an international network of partnerships that will allow us to redevelop our content and grow as a business".
Facebook: https://www.facebook.com/mambostudio.tv/
Instagram: @mambostudio.tv
Linkedin: https://www.linkedin.com/company/mambostudio