Virtual Trade Mission – Colombia
Calling Canadian animation companies, game developers, ad agencies, software development firms and VR content developers…
Are you looking to expand your client base, incorporate new & exciting animation content, and obtain access to creative resources that are often challenging to hire in today's labour market? Here is an opportunity that could be for you!
TFO Canada in partnership with PROCOLOMBIA is organising a virtual trade mission with talented Colombian service providers in the animation, games & digital creative content space from May 2-31, 2023.
Most of the Colombian companies participating in the mission have experience working with US and European based clients & partners, and are now looking to expand and partner with Canadian firms to deliver high quality projects.
Please click on the name of the company below to learn more about the participating SMEs from Colombia and their service offerings:
Please contact our Associate:
Greg Henderson
Email: [email protected]
Tel: +1 438 501 0236
To learn more and set up a short introductory virtual meeting with any of the Colombian companies, at a time that best fits your schedule from May 2- 31, 2023
[/vc_column_text][/vc_column][/vc_row]
TFO Canada is hosting Morocco and Haiti Missions & Exhibits at SIAL Toronto 2023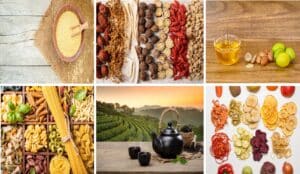 CALLING FOOD IMPORTERS: Are you looking for new and innovative products from around the world?
TFO Canada will be hosting a mission of 10 exporters from Morocco, and 4 Haiti to exhibit at SIAL 2023, taking place May 9th to 11th in Toronto.
Do not miss your chance to meet qualified exporters with new and innovative products that have been specifically selected for their potential in the Canadian market.
Here is a list of the participating companies and their offerings from Morocco:
From Haiti
| | |
| --- | --- |
| Agrigou | Ginger Powder |
| Belzeb S.A | Fresh cosmetic-grade natural botanicals, pure essential oils, and cosmetic-grade fragrance oils |
| Choko Lakay | Chocolate spread, Cocoa nibs, Cocoa tea and Cocoa powder |
| ThonyWood Agro Multiservices | Cocoa Butter, Cocoa Liquor, Cocoa Powder |
If you are interested in more information about the companies from Morocco and Haiti and their products, please contact:
Bertrand Walle, TFO Canada Associate
Ph: 1-905-319-9555
TFO Canada to host a Canadian buyers mission to Agromercados Honduras!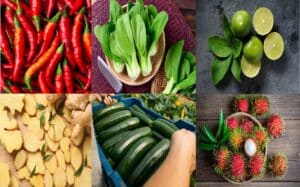 Agromercados Honduras is the one of the most important events promoting the agricultural and livestock sector in Honduras – attracting more than 2000 participants and 800 exhibitors biannually. The event showcases technology providers, organizations of producers, financial institutions, logistics services and the entire auxiliary chain.
TFO Canada is pleased to host a Canadian Buyers Mission to San Pedro Sula, Honduras from 18-20th May, 2023!
Don't miss this opportunity to meet with 11 qualified fresh produce exporters with experience exporting to the United States and European markets.
Here is the list of participating companies and the fruit and vegetable offerings:
TFO Canada offers the following incentives for selected importers* to participate in the Canadian Buyers Mission:
Round trip ticket from Canada to San Pedro Sula, Honduras
Passes to the show
Independent designate space for private B2B meetings with the 11 selected Honduran exporters (and some others participating at the show).
Participation in a Importers panel during the trade show.
One-day field trip visit to selected Honduran exporters facilities.
Simultaneous interpretation English-Spanish available during the trade show and the field trip.
Lunches during the trade show.
If you are interested to participate in this buyer mission, and learn more about the companies please complete the profile(click here to download) and send it to our Associate:
Alma Farias
Email: [email protected]
Tel: +1 416 458 6852
*Only 8 Canadian Importers will be selected.