Guide for Women Exporters to access the Canadian and International markets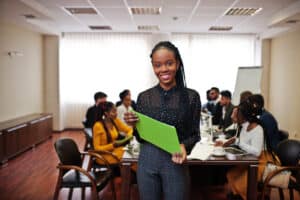 TFO Canada is proud to announce the publication of a new market information paper – "Guide for women exporters: how to access the Canadian and International markets."A one stop resource simplifying the exportation preparation process.
We present key questions to help define your export expectations and assess your potential for success in the Canadian and international markets. While our sector-specific MIPs provide information on export access for a range of products such as processed foods, textiles, and natural cosmetics, this MIP covers important aspects such as meeting buyer expectations, negotiation strategies, communicating effectively with buyers, preparation for export promotion activities, and collaboration with peers.
It highlights new and growing consumer trends, including sustainable and innovative foods, food prices, health and wellness, and ethical sourcing. We also update retailers' focus on strengthening supply chains post-COVID pandemic, presenting new opportunities for women exporters.  Learn more.
Useful Resources
WeConnect International – a global network that connects women-owned businesses to qualified buyers around the world.
OWIT-Toronto is a non-profit professional organization designed to promote women doing business internationally, by providing networking opportunities, export education and global business contacts. Members include women entrepreneurs, service providers and business women involved in international trade. OWIT-Toronto was the first Canadian chapter of the Organization of Women in International Trade (OWIT), a worldwide network of chapters promoting international trade and commerce.
UPS Women Exporters Program – supports women owned businesses looking to increase their technical skills, enhance their visibility and connect with buyers, investors, suppliers and business support organizations
Connect Americas: A free business platform created by Inter-American Development Bank (IDB) to help you access international markets, strengthen business skills and more.
International Trade Centre –  Women's Economic Empowerment and SheTrades virtual learning space provides various courses on global supply chain, labelling and packaging for exports, costing and pricing, communications and negotiations skills and much more!