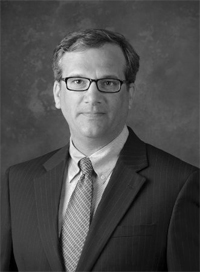 Anthony Carty (Chairperson)
Senior Financial Professional
Ottawa, ON
Anthony Carty has more than twenty-five years of senior leadership experience in the private and public sectors in Canada and the U.S., including serving as CFO for the last twenty years. Most recently Anthony was the CFO and VP, Finance and Depositor Solutions for the Canada Deposit Insurance Corporation, a Government of Canada Crown corporation created to insure deposits in banks, trust companies and loan companies against loss in case of member failure. Prior to joining CDIC, Anthony served as CFO and VP, Corporate Services at the Canadian Commercial Corporation, a Crown corporation created to assist in the development of trade between Canada and other nations and to assist persons in Canada obtain goods and commodities from outside Canada. In the private sector, Anthony was CFO and Senior Vice-President for i2 Holdings, a provider of intelligence and analysis software acquired by IBM in 2011, where he led a team focused on financial and operational roles, including finance and accounting, information technology and business system functions. Anthony also served as CFO for Renaissance Lighting, OEM Group and CMC Wireless Components. Anthony was an Audit Manager with PricewaterhouseCoopers' High Technology Practice in Boston, Massachusetts, where he became a Certified Public Accountant. Anthony holds a Master of Business Administration from Cornell University and a Bachelor of Arts from Queen's University.`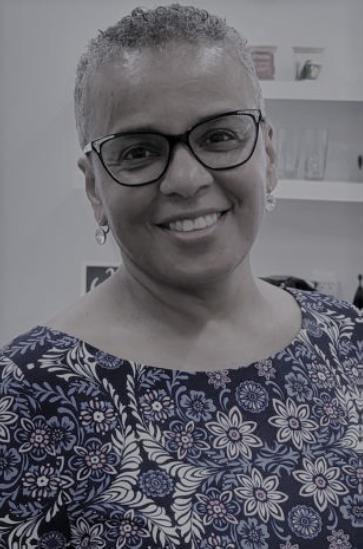 Yolanda Banks
Director (Corporate Affairs & Operations)
Ottawa, ON
Yolanda Banks is Director (Corporate Affairs & Operations) at FinDev Canada, Canada's development finance institution (DFI), where she is responsible for managing practices related to stakeholder relations, a special DFI initiative to support female entrepreneurs in East Africa called Invest2Impact, and the general operations of FinDev Canada.
Previously, she was with Export Development Canada (EDC), the parent company of FinDev Canada, in roles related to Corporate Social Responsibility (CSR). Ms. Banks worked for several years with the Canadian International Development Agency (CIDA) and the Department of Foreign Affairs and International Trade Canada with foreign postings in London (UK), Dhaka (Bangladesh), Addis Ababa (Ethiopia), with cross-accreditations to Burma (Myanmar) and Sudan.
Ms. Banks is a member of the Board of Directors of the Trade Facilitation Office Canada, the primary Canadian provider of information, advice and contact for exporters in developing and emerging economies. She is also a member of the Selection Committee of the Black Canadian Scholarship Fund.
Ms. Banks holds a Master of Arts (International Affairs, Norman Paterson School of International Affairs, Carleton University), and a Master of Business Administration (University of British Columbia)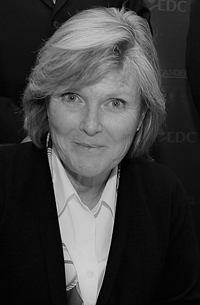 Susanne LaPerle
Orillia, ON
Susanne Laperle has led Human Resources and Communications portfolios on behalf of a number of well-known Canadian organizations during her career.  Prior to retiring from the corporate world, Susanne was the Senior Vice President Human Resources and Communications with Export Development Canada (EDC).  She has been a valued, trusted advisor and resource for Boards of Directors and Compensation (HR & Pension) Committees.  Susanne is an active volunteer and is currently serving on several not-for profit Boards.
Susanne is a graduate of Rotman School of Business (University of Toronto) with a Masters of Business Administration.  She completed her ICD – Directors' Education Program at Rotman in 2007 and her   undergraduate studies were at Memorial University of Newfoundland and Sir George Williams (Concordia). Mrs. Laperle brings deep experience from the service (primarily retailing) and financial services sectors, encompassing both national and international aspects.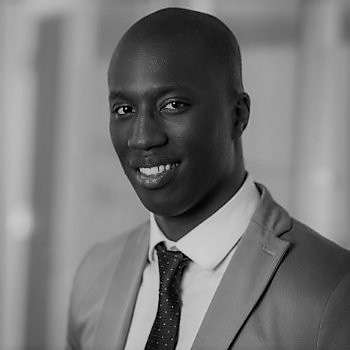 Tiéoulé Traoré
Director of Governments Relations
at NATIONAL Public Relations
Ottawa, ON
Tiéoulé is Senior Consultant (government relations) for NATIONAL Public Relations, Canada's biggest public affairs firm. Prior to joining NATIONAL in 2019, Tiéoulé spent five years working for various national industry associations, dealing with files such as telecommunications (with the Canadian Wireless Telecommunications Association) and intellectual property (with the Intellectual Property Institute of Canada). Tiéoulé also had a brief stint on Parliament Hill (2012–2014), where he worked for a member of parliament.
Tiéoulé holds a Master's degree from Quebec City's Université Laval (Political Science). A Canadian citizen since 2016, Tiéoulé also holds dual French/Malian citizenships.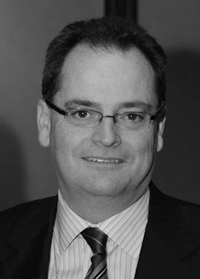 Dale MacDonald
Retired Retail and Procurement Professional
Brampton, ON

Dale MacDonald is a retired retail and procurement executive with over 32 years food retail experience. Prior to his retirement in 2017, he worked for Sobeys Inc., a leading Canadian grocery retailer and food distributor, Dale held progressively senior procurement and merchandising roles since joining Sobeys in 1985. In his most recent role at Sobeys, he was Senior Vice President National Procurement and was accountable for the company's national procurement function, including national vendor arrangements, fresh procurement, non-resale procurement and private label.. Mr. MacDonald has a Bachelor of Business Administration degree from Wilfrid Laurier University.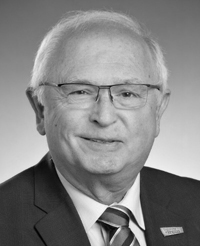 Ken Sunquist
Consultant
Gloucester, ON
Ken Sunquist is an international strategic business advisor, management consultant and corporate director. He is a former senior official of the Department of Foreign Affairs, Trade, and Development. Most recently he was Assistant Deputy Minister for Asia and Africa, and Chief Trade Commissioner for Canada. His assignments at headquarters included responsibilities for International Business, Global Operations and Trade Communications. He served abroad as a trade officer in Jamaica, Yugoslavia, USA, and as acting Ambassador in China and Korea, as well as Ambassador to Indonesia. Ken is Chair of the Board  of CARE Canada, and Chair of the Forum for International Trade Training (FITT).  He has been a Director of TFO Canada for over 18 years., Prior Director positions were with the Canadian Commerical Corp., and the Asia Pacific Foundation. He is currently a Senior Fellow at the China Institute of the University of Alberta. Ken obtained his B.Admin at the University of Sask., his MPA at Golden Gate University in San Francisco, and a LLD (Hon) from the University of Regina. He has a C. Director recognition from McMaster/ Conference Board of Canada and is CITP from FITT.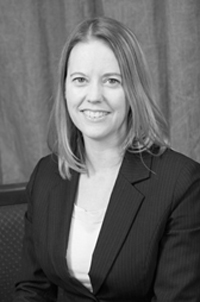 T. Kendal Hembroff
Director General, Trade Policy and Negotiations
Chief Negotiator, Pacific Alliance and India
Global Affairs Canada
Ottawa, ON

Ms. Hembroff was appointed Director General, Trade Policy and Negotiations at Global Affairs Canada in August 2018 and has responsibility for overseeing the negotiation of Canada's bilateral/regional trade agreements and related initiatives as well as multilateral trade policy engagement at the WTO, OECD, G20 and APEC. In this capacity, Ms. Hembroff currently serves as Canada's Chief Negotiator for ongoing FTA negotiations with the Pacific Alliance and India, as well as Canada's senior official for FTA exploratory discussions with ASEAN.
Ms. Hembroff joined the Department of Foreign Affairs and International Trade (now Global Affairs Canada) in 1999. She has her Bachelor of Arts Honours in Political Studies from the University of Manitoba; and Masters of Arts in International Affairs from the Norman Paterson School of International Affairs at Carleton University.
Before assuming her current role, Ms. Hembroff has held a number of other positions in the Trade Policy and Negotiations Branch at Global Affairs Canada, including as Director of the Trade Policy and Negotiations Division – Asia (2016-2018); Director of the Trade Policy and Negotiations Division (2014-2016) and Director of the Services Trade Policy Division (2009-2011). She has held the position of Deputy Chief Negotiator for CPTPP and Ukraine, and as Chief Negotiator for modernization of Canada's existing free trade agreements with Chile and Costa Rica. Ms. Hembroff also served as the deputy senior official responsible for FTA exploratory discussions with China and was Canada's Lead Negotiator for the WTO General Agreement on Trade in Services (GATS).
Ms. Hembroff has served as a lead negotiator for goods market access and services for a number of international trade negotiations including with South Korea, Panama, CARICOM and Singapore.
Ms. Hembroff previously served abroad as Consul and Senior Trade Commissioner at the Consulate General in Hong Kong from 2011 to 2014 and was responsible for providing support to Canadian companies in the Greater China region.

Kimi Walker 
Associate Vice President Product Stewardship, Canadian Tire Corporation Ltd
Toronto, ON
As the Associate VP Product Stewardship at Canadian Tire Corporation Ltd., Kimi leads a team on responsible enterprise, responsible sourcing, product safety and compliance, product environmental stewardship and product sustainability. Since joining Canadian Tire in 1994 she has held several progressive roles including Sourcing, Business Intelligence, Retail Strategy, and Financial Systems and Analysis.
Kimi is a member of many boards and councils. Currently she is the Director on the Board of the Canadian Electrical Stewardship Association. Furthermore, she is an active member of Retail Council of Canada (RCC) and Retail Industry Leaders Association (RILA) on the Responsible Sourcing and Environmental Committees.
Kimi holds a Bachelor of Business Administration degree from Wilfrid Laurier University and a Master of Business Administration, International Business from McMaster University.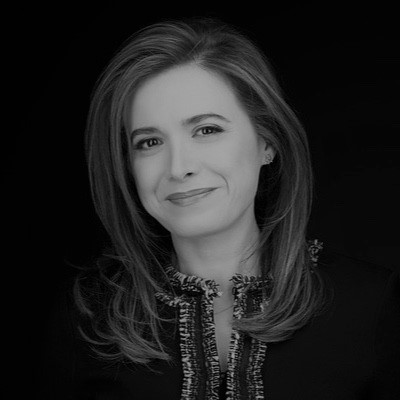 Hadia Amrane (Treasurer)
Senior Finance Professional
Montreal, Quebec
Hadia Amrane has over 15 years of operational and strategic experience within diverse industries and sectors, across domestic and International markets. She has been working in the aerospace, transportation and financial industry and brings a strong focus on risk management, corporate finance, international trade and business development.
Ms. Amrane is the Treasurer and Head of Shared Services of MHIRJ Aviation Group (a subsidiary of Mitsubishi Heavy Industries). Prior to her current role, she worked at Bombardier Inc. in Corporate Treasury and HSBC as the Country Head, Client Services Global Trade and Receivables Finance. She has previously served as Senior Internal Auditor and International Trade Manager at National Bank of Canada where she held various management roles.
Ms. Amrane is a member of the Chartered Professional Accountants of Quebec. She holds a Bachelor of Finance and International Management from the University of Ottawa as well as an MBA from the University of Quebec in Montreal.