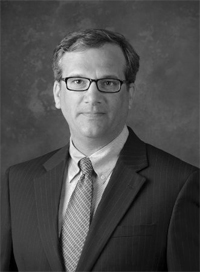 Anthony Carty (Chairperson)
Senior Financial Professional
Ottawa, ON
Anthony Carty has more than twenty-five years of senior leadership experience in the private and public sectors in Canada and the U.S., including serving as CFO for the last twenty years. Currently Anthony is the CFO of Versaterm Public Safety, a market-leading platform of integrated solutions for First Responders in Canada and the United States, consisting of computer aided dispatch, records management and mobility solutions. In the public sector, Anthony was the CFO and VP, Finance and Depositor Solutions for the Canada Deposit Insurance Corporation, a Government of Canada Crown corporation created to insure deposits in banks, trust companies and loan companies and the CFO and VP, Corporate Services at the Canadian Commercial Corporation, a Crown corporation created to assist in the development of trade between Canada and other nations and to assist persons in Canada obtain goods and commodities from outside Canada. Anthony's prior experience in the private sector includes his role as CFO and Senior Vice-President for i2 Holdings, a provider of intelligence and analysis software acquired by IBM in 2011, where he led a team focused on financial and operational roles, including finance and accounting, information technology and business system functions and as CFO for Renaissance Lighting, OEM Group and CMC Wireless Components. Anthony was an Audit Manager with PricewaterhouseCoopers' High Technology Practice in Boston, Massachusetts, where he became a Certified Public Accountant. Anthony holds a Master of Business Administration from Cornell University and a Bachelor of Arts from Queen's University.`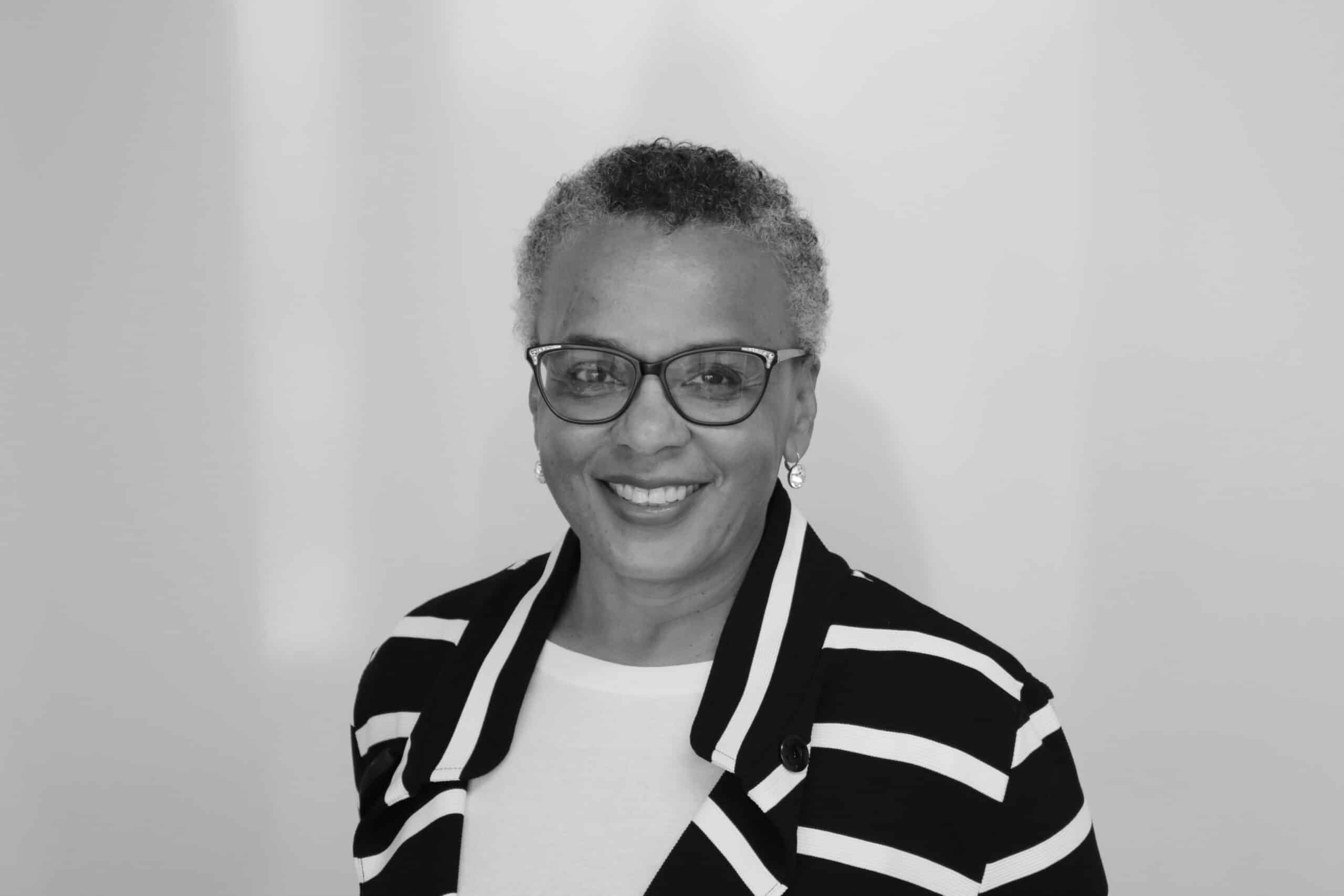 Yolanda Banks
Director (Corporate Affairs & Operations)
Ottawa, ON
Yolanda Banks is Director (Corporate Affairs & Operations) at FinDev Canada, Canada's development finance institution (DFI), where she is responsible for policy development and the general operations of FinDev Canada.
Previously, she was with Export Development Canada (EDC), the parent company of FinDev Canada, in roles related to Corporate Social Responsibility (CSR). Ms. Banks worked for several years with the Canadian International Development Agency (CIDA) and the Department of Foreign Affairs and International Trade Canada with foreign postings in London (UK), Dhaka (Bangladesh), Addis Ababa (Ethiopia), with cross-accreditations to Burma (Myanmar) and Sudan.
Ms. Banks is a member of the Selection Committee of the Black Canadian Scholarship Fund, and the Board of Directors of Samaritan Support Services of Ottawa-Carleton (SSSOC).
Ms. Banks holds a Master of Arts (International Affairs, Norman Paterson School of International Affairs, Carleton University), and a Master of Business Administration (University of British Columbia).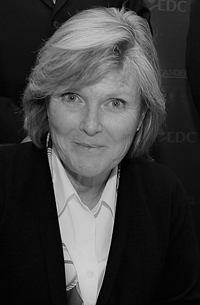 Susanne LaPerle
Orillia, ON
Susanne Laperle has led Human Resources and Communications portfolios on behalf of a number of well-known Canadian organizations during her career.  Prior to retiring from the corporate world, Susanne was the Senior Vice President Human Resources and Communications with Export Development Canada (EDC).  She has been a valued, trusted advisor and resource for Boards of Directors and Compensation (HR & Pension) Committees.  Susanne is an active volunteer and is currently serving on several not-for profit Boards.
Susanne is a graduate of Rotman School of Business (University of Toronto) with a Masters of Business Administration.  She completed her ICD – Directors' Education Program at Rotman in 2007 and her   undergraduate studies were at Memorial University of Newfoundland and Sir George Williams (Concordia). Mrs. Laperle brings deep experience from the service (primarily retailing) and financial services sectors, encompassing both national and international aspects.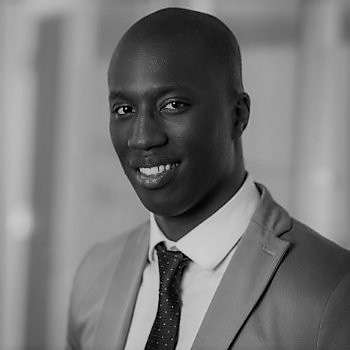 Tiéoulé Traoré
Head of Government and Regulatory Affairs, IBM Canada
A multifaceted government relations professional with more than a decade of experience in and around the "Ottawa bubble", Tiéoulé has successfully cultivated and nurtured a network of stakeholders, public officials and political staffers that can be mobilized to the benefit of actors eager to improve to collaborate with decision-makers in the nation's capital.
Tiéoulé recently joined IBM Canada, on the heels of a successful three-year stint with NATIONAL Public Relations—Canada's largest PR Firm—where he had the privilege of crafting and executing lobbying campaigns for some of the country's most successful companies, all the while providing strategic counsel to deepen their relationships with elected and public officials.
As a Manager of government relations for the Canadian Wireless Telecommunications Association—the lobbying arm of companies that provide services and products across the wireless sector—Tiéoulé helped craft and execute an aggressive engagement push, helping the sector advance key files (the rollout of 5G technology, connectivity in rural and remote areas, net neutrality and taxation parity between Canadian and foreign digital service providers).
Tiéoulé also helped the Intellectual Property Institute of Canada in their efforts to earn a significant regulatory victory: the recognition that communications between IP agents and their clients should be considered as "privileged."
Prior to that, Tiéoulé also had a brief stint on Parliament Hill (2012–2014), where he worked for a Quebec-based member of parliament.
Fluently bilingual, Tiéoulé holds a Bachelor and a Master's degree from Quebec City's Laval University.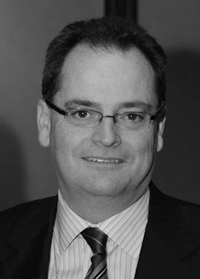 Dale MacDonald
Retired Retail and Procurement Professional
Brampton, ON

Dale MacDonald is a retired retail and procurement executive with over 32 years food retail experience. Prior to his retirement in 2017, he worked for Sobeys Inc., a leading Canadian grocery retailer and food distributor, Dale held progressively senior procurement and merchandising roles since joining Sobeys in 1985. In his most recent role at Sobeys, he was Senior Vice President National Procurement and was accountable for the company's national procurement function, including national vendor arrangements, fresh procurement, non-resale procurement and private label. Mr. MacDonald has a Bachelor of Business Administration degree from Wilfrid Laurier University.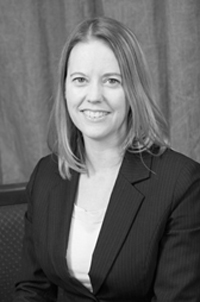 T. Kendal Hembroff
Director General, Clean Technologies and Clean Growth Branch
Innovation, Science and Economic Development Canada
Ottawa, ON

Ms. Hembroff was appointed as Director General, Clean Technologies and Clean Growth Branch at Innovation, Science and Economic Development Canada in January 22 and is responsible for overseeing policy and programs for clean technologies and industrial decarbonization, aimed at helping Canada meet its GHG reduction targets including achieving net zero by 2050.
Prior to assuming this role, Ms. Hembroff spent 22 years at Global Affairs Canada (GAC) working in international trade promotion and negotiations.  Most recently, from 2018-2022, Ms. Hembroff served as Director General for Trade Policy and Negotiations at GAC and had responsibility for overseeing the negotiation of Canada's bilateral/regional trade agreements and related initiatives as well as multilateral trade policy engagement at the WTO, OECD, G20 and APEC. In this capacity, Ms. Hembroff served as Canada's Chief Negotiator for FTA negotiations with the Pacific Alliance, India, ASEAN and Ukraine.  Ms. Hembroff has also held a number of other positions in the Trade Policy and Negotiations Branch at Global Affairs Canada, including as Director of the Trade Policy and Negotiations Division – Asia (2016-2018); Director of the Trade Policy and Negotiations Division (2014-2016) and Director of the Services Trade Policy Division (2009-2011). She notably held the position of Deputy Chief Negotiator for CPTPP Deputy Senior Official responsible for FTA exploratory discussions with China.
Ms. Hembroff previously served abroad as Consul and Senior Trade Commissioner at the Consulate General in Hong Kong from 2011 to 2014 and was responsible for providing support to Canadian companies in the Greater China region.
Ms. Hembroff has her Bachelor of Arts Honours in Political Studies from the University of Manitoba; and Masters of Arts in International Affairs from the Norman Paterson School of International Affairs at Carleton University.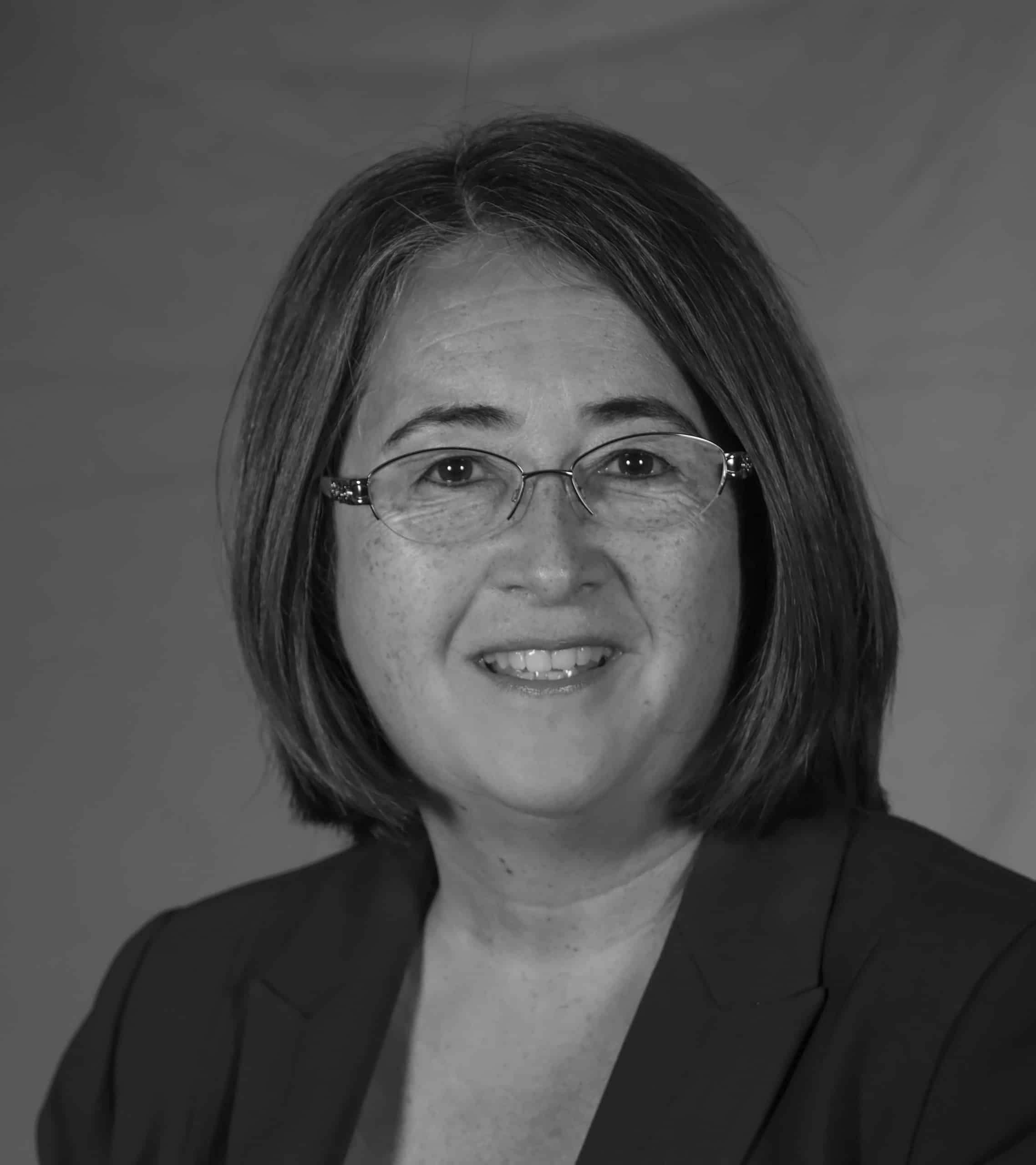 Kimi Walker 
Associate Vice President Product Stewardship, Canadian Tire Corporation Ltd
Toronto, ON
As the Associate VP Product Stewardship at Canadian Tire Corporation Ltd., Kimi leads a team on responsible enterprise, responsible sourcing, product safety and compliance, product environmental stewardship and product sustainability. Since joining Canadian Tire in 1994 she has held several progressive roles including Sourcing, Business Intelligence, Retail Strategy, and Financial Systems and Analysis.
Kimi is a member of many boards and councils. Currently she is the Director on the Board of the Canadian Electrical Stewardship Association. Furthermore, she is an active member of Retail Council of Canada (RCC) and Retail Industry Leaders Association (RILA) on the Responsible Sourcing and Environmental Committees.
Kimi holds a Bachelor of Business Administration degree from Wilfrid Laurier University and a Master of Business Administration, International Business from McMaster University.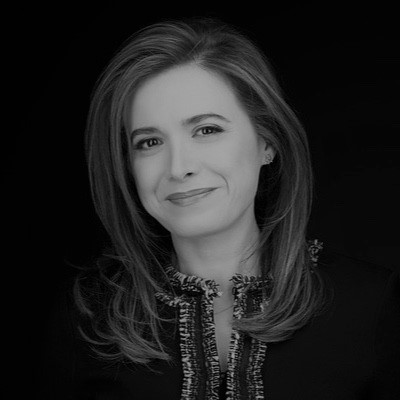 Hadia Amrane (Treasurer)
Senior Finance Professional
Montreal, Quebec
Hadia Amrane has over 15 years of operational and strategic experience within diverse industries and sectors, across domestic and International markets. She has been working in the aerospace, transportation and financial industry and brings a strong focus on risk management, corporate finance, international trade and business development.
Ms. Amrane is the Corporate Controller and Treasurer of MHIRJ Aviation Group (a subsidiary of Mitsubishi Heavy Industries). Prior to her current role, she worked at iA Financial Group as Treasurer and HSBC as the Country Head, Client Services Global Trade and Receivables Finance. She has previously served as Senior Internal Auditor and International Trade Manager at National Bank of Canada where she held various management roles.
Ms. Amrane is a member of the Chartered Professional Accountants of Quebec. She holds a Bachelor of Finance and International Management from the University of Ottawa as well as an MBA from the University of Quebec in Montreal.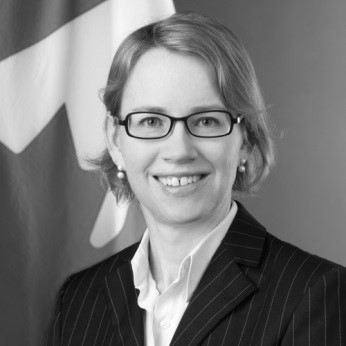 N.Lynn McDonald 
Director General, International Economic Policy, Global Affairs Canada
Ottawa, ON
Originally from Vancouver, British Columbia, Ms. McDonald is a graduate of the United World College of the Atlantic in the United Kingdom (IB, 1987) as well as of the University of Toronto's Trinity College (BA High Distinction, International Relations & Economics, 1991) and Faculty of Law (LLB, 1994). She was called to the Bar of British Columbia in 1995 and joined Global Affairs Canada (GAC) in 1996.
During her time in Ottawa, Ms. McDonald worked in the Legal Bureau, the Trade Law Bureau, and the Trade Policy Bureau of GAC. Prior to her most recent assignments abroad, she served as Director of the Intellectual Property Trade Policy Division where she oversaw the negotiation of the intellectual property provisions of Canada's bilateral and multilateral trade agreements. Her positions overseas include: Legal Advisor at the Permanent Mission of Canada to the World Trade Organization in Geneva, Switzerland; Counsellor & Head of the trade policy section at the Embassy of Canada in Washington, D.C.; and Consul & Senior Trade Commissioner at the Consulate General of Canada in Hong Kong and Macao. Most recently, Ms. McDonald served as Canada's High Commissioner to Singapore from 2016-2021.
She assumed her current position as Director-General, International Economic Policy, at GAC in September 2021.