TFO Canada delivers its trade information, advice and contact services through a team of Canadian-based project professionals and a network of over 40 Associates from around the globe: experts in a wide range of trade-related activities, including sector-specialists for the Canadian import market, trade trainers, and product development and marketing advisors.
TFO Canada's staff members (listed below) are located at our Ottawa headquarters and in regional offices in Montreal, Toronto and Vancouver. To contact a staff member by e-mail, please address it to [email protected] and indicate the name of the staff member in the subject line.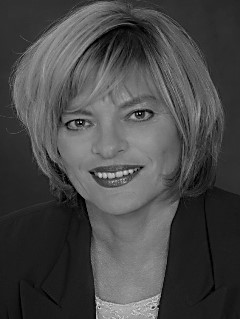 Susan Baka, Regional Representative, Ontario, Quebec and British Columbia
Contact
Susan Baka is TFO Canada's Ontario representative based in the Greater Toronto Area (GTA).  Susan is an international trade specialist and her role is to establish and maintain relations with local Canadian importers and trade representatives of TFO Canada's client countries in order to promote market linkages between developing country exporters and the Canadian marketplace. Susan is the President of Bay Communications and Marketing Inc. and has directed the launch of multiple business publications, services and Web sites in the fields of trade, women in business, diversity, law, human resources, workplace health and safety, tourism, and public policy. She is considered one of Canada's top authorities on entrepreneurship and small business and trade, especially for women. She writes and speaks regularly on these topics in Canada and internationally. She also conducts market research and distributor and partner searches for companies looking to do business in Canada.  An active leader in trade organizations and initiatives locally, nationally, and internationally, Susan was one of the founders of the first Canadian chapter of the Organization of Women in International Trade in Toronto (www.owit-toronto.ca), serves as VP International, and was part of its International Board (www.owit.org) for many years. She has spearheaded countless initiatives and trade missions to Australia, Mexico and the U.S and proactively mentored the start-up of chapters in Mexico and Australia.  Susan was appointed a member of the Canadian Minister of International Trade's Small & Medium Enterprise Advisory Board, 2008-2011, and regularly represents women exporters in government consultations. She has been honoured with several international awards, including from WBE Canada and The International Alliance of Women (TIAW).